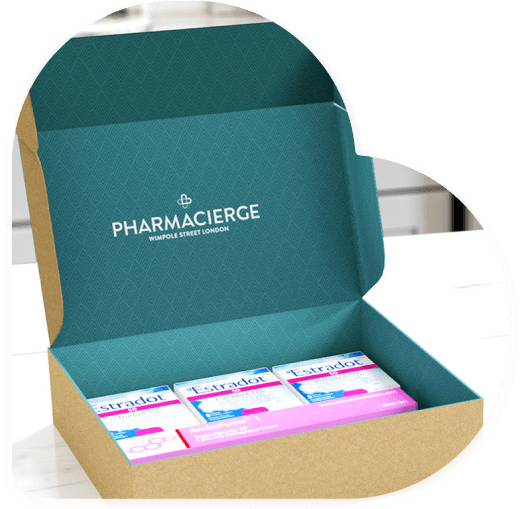 Pharmacy that
revolves around you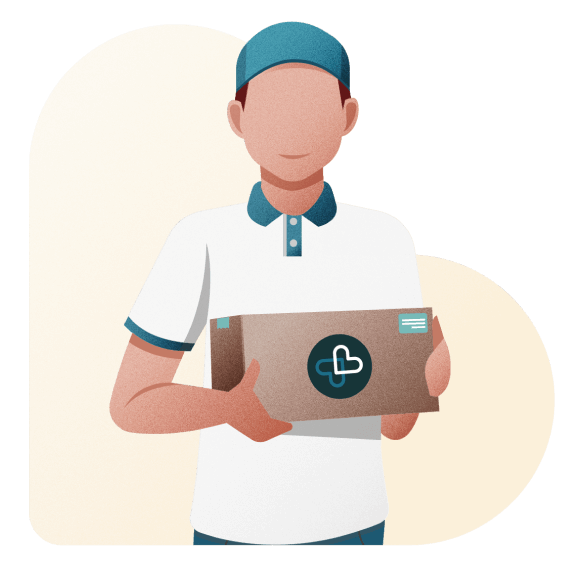 1
Discreet delivery
Free standard delivery is always included*. Hand delivered to your door. Discreetly packaged with empathy inside.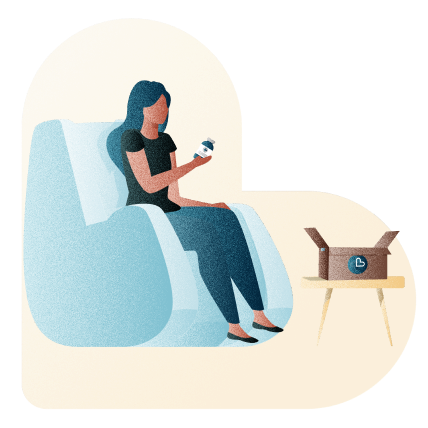 2
Reliable convenience
Pharmacy shouldn't begin with a queue. An exclusive service attainable by all. Speak to our friendly pharmacists and technicians.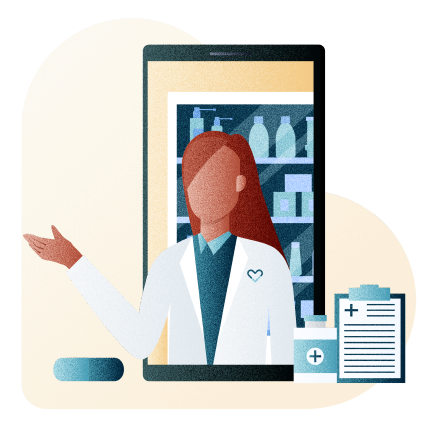 3
Ethical values
Our family-owned pharmacy revolves around you, not vice versa. Valuing your peace of mind and wellbeing. Trusted by your doctor to go above and beyond for your care.
Patient reviews
"This is the most incredible company. They go out of their way to deliver medication even at short notice. Literally within 3 hours of putting through a prescription I had a courier sent to deliver me vital medication. It always arrives exactly when they say it will, and always the medication is exactly as ordered. I was also delighted to discover that delivery is free within London. The help centre is always available and the call handlers professional, polite and efficient. This company has taken the stress out of prescriptions during the stressful time of the pandemic. I want to thank them all. They, too, are heroes of the pandemic!"
"An exemplary service. Professional, empathetic, knowledgeable and 100% reliable. They've saved me a huge amount of time and are also very reasonably priced."
"I have used Pharmacierge a number of times and have always found the service to be incredibly efficient. They always have what I need and they're very clear in communicating when my medication will be ready and if there might be any changes. An efficient, helpful and reliable pharmacy."
"Fantastic, efficient service. We found the staff very helpful and clear, and the service is really simple and efficient. Saves the stress and hassle of having to chase down prescriptions, especially when they're urgent / time sensitive. Thoroughly recommend Pharmacierge."
"I have been relying on this service for a while now, they dispense and sort out a delivery for my long term chronic UTI medications. It's taken a lot of stress off me of trying to source them from my local pharmacy and trying to have the time to go there because I work full time. They always get my prescription done in a very timely manner and my medications pretty much come the next day or in a few days. Thank you so much, your service is a massive help."
"More and more of the medical specialists my wife and I have been referred to are now using the Pharmacierge service, which makes it so much more convenient way for us to receive our prescriptions quickly and effortlessly."
"Excellent service, with a responsive and customer-oriented team. As an international customer, Pharmacierge has become a very convenient way to receive my medication in a quick and safe way. Highly recommended."
"Pharmacierge is the best! Dependable, efficient, fast and very friendly. I get my prescriptions monthly mailed to Scotland with ease… for free. Literally a lifesaver. I highly recommend them."
Pharmacierge Opening Hours Christmas & New Year
Service update :
Christmas Opening Hours
Saturday 23rd December: 9.00am - 4.00pm
Sunday 24th December: Closed
Monday 25th December: Closed
Tuesday 26th December: Closed
New Year Opening Hours
Saturday 30th December: 9.00am - 4.00pm
Sunday 31st December: Closed
Monday 1st January: Closed
Regular operating hours will resume on Tuesday 2nd January 2024.
Emergency Supplies: For urgent medication needs during the Christmas & New Year holiday, patients have the option to request emergency supplies from any UK pharmacy.
More information is available at Emergency Supplies Information