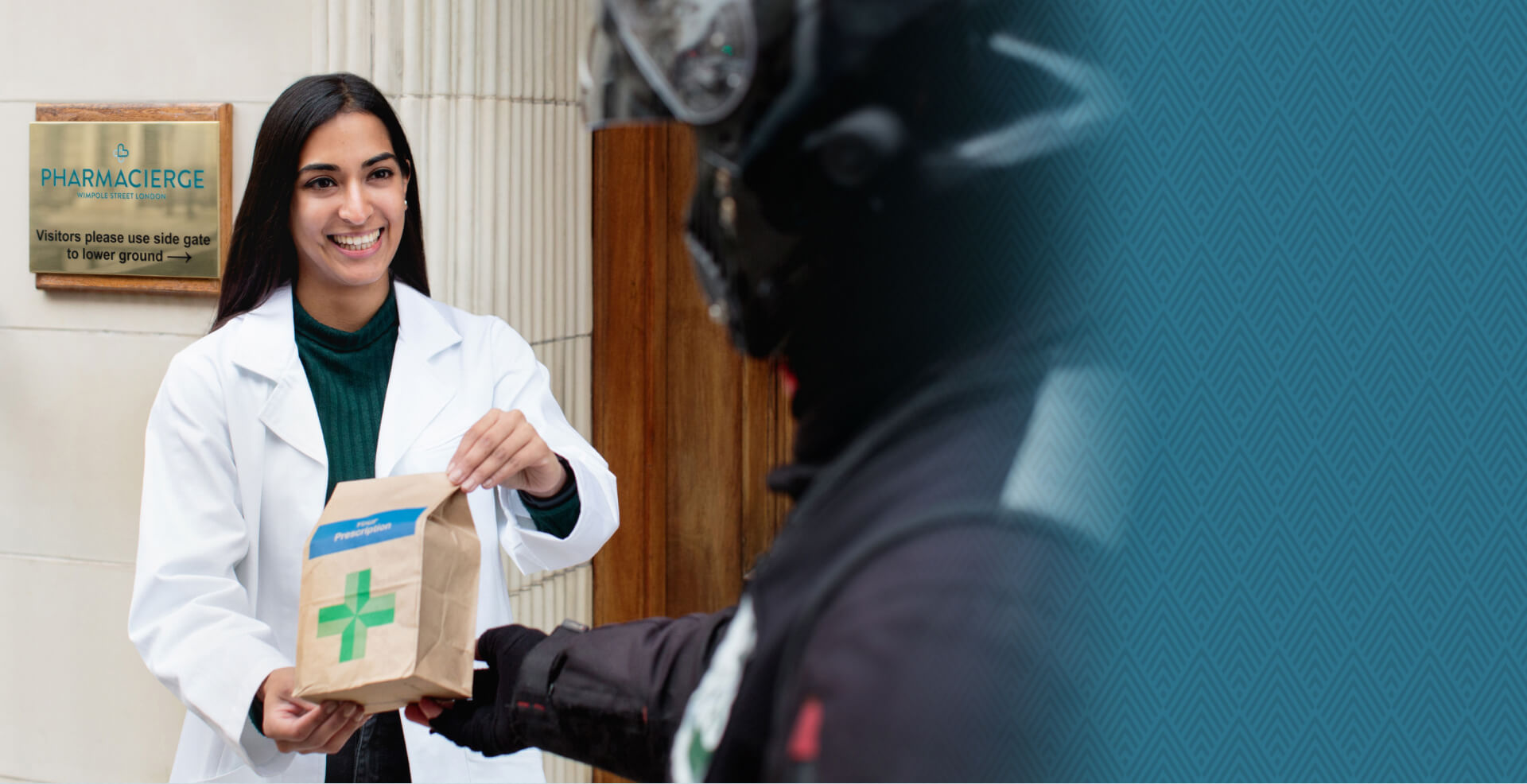 Trusted by clinicians, chosen by patients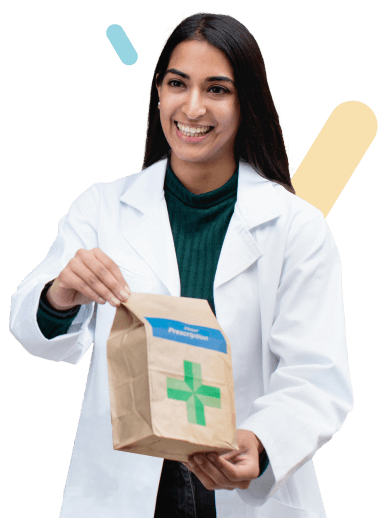 Pharmacy that
revolves around you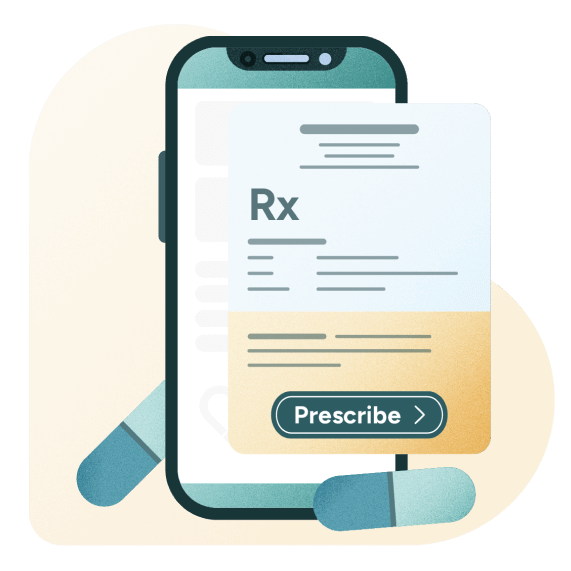 1
e-Prescribing
Clinicians e-Prescribe privately.
Patients are offered a convenient, discreet service they can rely upon.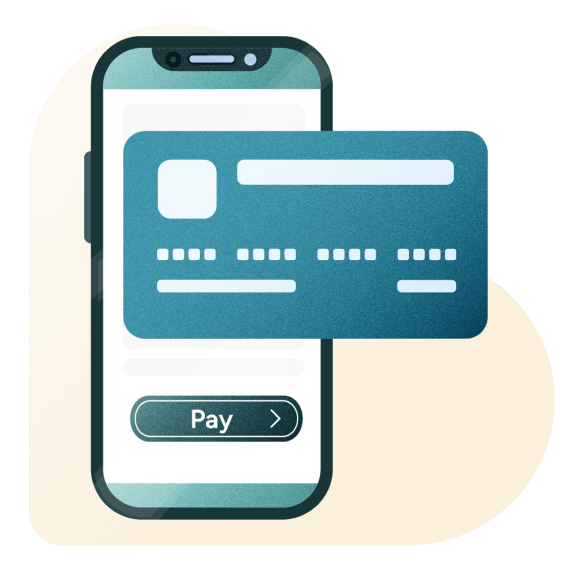 2
Payment
Patients receive secure payment links.
Our friendly dispensary team is only a phone call away.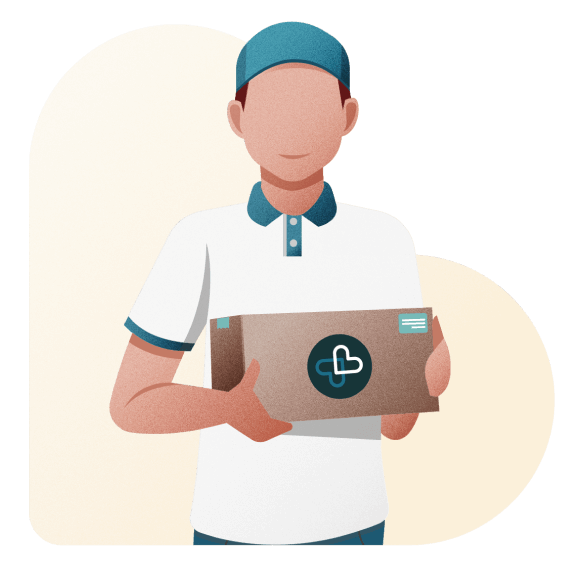 3
Delivery
We hand deliver all medication.
Free standard delivery is always included*.
We offer free and effortless e-Prescription options, as a trusted extension to private practice.
We deliver doctors' orders into patients' hands, rapidly, reliably and with empathy.
We believe in caring for patients as if they were our own family, going above and beyond for their health and wellbeing.
Trusted by clinicians
"I've now been using Pharmacierge for a couple of years (as a prescriber) and it's genuinely very impressive – they're a knowledgeable, helpful team and provide great service to both prescriber and patient. The Webprescribe online interface is simple/intuitive and secure, and it adapts to your prescribing practice over time so the more you use it the easier it gets. Reliable rapid country wide delivery is also extremely popular with patients – a definite winner, especially in the current climate."

Consultant Intensivist and Anaesthetist
"Having used Pharmacierge regularly for my patients, I cannot speak highly enough of their service and the team. Reliable, friendly, efficient and punctual – everything one needs, no matter if you're a doctor or a patient."

55 Harley Street
"What a fantastic service you offer! Your service is very slick and easy to use, and my patients are also all very happy using it. So keep up the good work."

Cambridge Private Doctors
"My patients are extremely happy with Pharmacierge efficient and discreet service. Personally, I find it very easy to use, drugs are available immediately and delivered in few hours. Outstanding!"

Academic Physician Rheumatologist
"Consistent, efficient, friendly and responsive to both the needs of our practice and more importantly, to our patients."

Courtfield Private Practice
"Fantastic service. Makes prescribing very easy. My patients are really impressed too.
I highly recommend Pharmacierge."

Consultant Perinatal Psychiatrist
"Fantastic speedy service. Premier same day delivery. Responsive and helpful staff. Avoids unnecessary waiting, queuing or even having to go back to your high street chemist the next day. Competitively priced secure delivery of your medications. Repeat prescriptions available to your doctor. Paper prescriptions are becoming a thing of the past."

Consultant in Pain Medicine, One Welbeck
"Superb service from a first rate company. The website is easy to use for clinicians and my patients have been delighted with the fast, efficient delivery."

Gynaecologist and Obstetrician, Wessex Fertility
"Pharmacierge provide a wonderful, seamless, easy to use service which the patients love as their prescription medicines are delivered directly to their door at home or work within hours of being prescribed. No more queuing or waiting at the chemist. My patients are now asking for Pharmacierge before I suggest it."

London General Practice
"Prescribing is simple and easy. If you need to speak to the pharmacist, they are immediately responsive. The service to patients is superb- country wide. When you explain to a patient you can get the medicine rather than a prescription delivered to their door the usual response is "Wow! Wonderful" – the two-word review of Pharmacierge!"

Consultant Neurological Spinal Surgeon, Schoen Clinic
"We at Winchester GP are delighted to have found Pharmacierge. At last, a pharmacy partner that shares our own high customer service standards. The transition from doctor to pharmacist is seamless, saving our patients time, money and inconvenience. Thank you!"

Winchester GP
Ordinary Phone Service Resumed
Service update :
We apologise that a provider fault early this morning temporarily disrupted our primary phone service. Our tech teams were working on the fault from 4am and all of our teams were present and on site. We urgently attempted to remedy the fault while in the meantime our teams continued working as usual via our secondary phone and email services.
We apologise if you were impacted by longer than usual waiting times to get through to us today. The provider has since diagnosed the fault, and is working to avoid recurrence.
Thank you for your understanding and our apologies once again for any disruption this may have caused you.
Edward Ungar
Co-founder